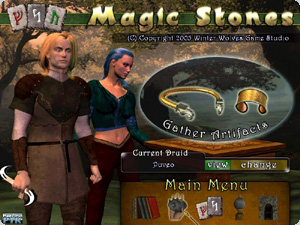 Magic Stones is a game based on Celtic mythology, and is a mix between a role-playing game and a card game.
It is situated in the land of Aravorn, where you can find many hidden treasures in the darkest, most menacing places, where druids are challenged to duel every year in the Black Tower, in a fight to the death that will declare the absolute winner.
Three playing styles, 20 different avatars available, each one with his unique skills, 17 different spells, and over 15 total enemy druids.
The game now includes the Magic Shop add-on which will greatly help you become a stronger druid!
Gather Artifacts - If you choose this option, you will be able to roam freely throughout the entire kingdom of Aravorn in search of interesting places, like abandoned temples, enchanted forests, cursed islands, and so on. Each of these special places has hidden treasures: whether a magic formula, an amulet, a rune, or something else, each of these objects will increase your druid's power, not to mention the experience you'll get out of it (indispensable in increasing your character's level).
Challenge Druid - The second option leads you to the Black Tower, the place where the druids challenge one other to duels every year. There will be 16 different druids in the tournament and you will challenge them to a duel. You will proceed to the death, until the winners are announced.
Quest Mode - This new playing mode introduces you to various quests each one with its own custom story and new avatars. You'll be able to use also new creatures from the realm of Life and Spirit Magic, and as well new unique neutral creatures and/or characters.
At the start of the game, you can choose the Tutorial option to guide you step by step in learning the game. This option is strongly recommended if you are playing Magic Stones for the first time. The game has many rules but they're easy to learn! Give it a try and you won't be disappointed!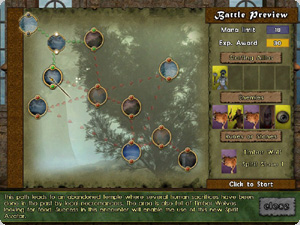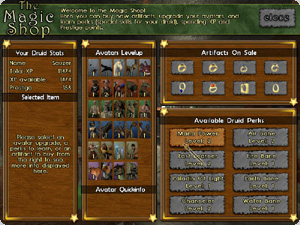 Official Video