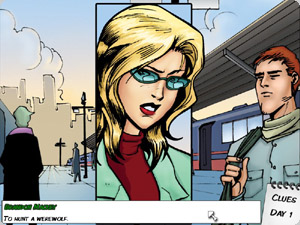 Vera Blanc is a mystery / detective game. Take on the role of Vera Blanc, a young and beautiful woman with an extraordinary power: the ability to read other people's minds!
Daughter of Emmanuel Blanc, one of the richest people on Earth, she left her life of luxury to use her powers to work alongside paranormal detective Brandon Mackey.
The game plays like a visual novel / adventure game with several different paths to solve the mystery, and a collection of challenging minigames.
Featuring innovative comic-style art, with over 200 unique panels, Vera Blanc immerses you in the world of the supernatural as you play the detective!
Will you be able to solve the mystery?
Vera Blanc: Full Moon
In the first episode, our heroine travels to a mysterious town in Germany deep in the Black Forest. A serial killer is on the loose, and all leads point to a werewolf as the culprit!
Vera Blanc: Ghost In The Castle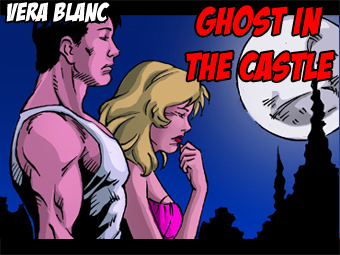 In the second episode, our heroine travels to a small village in central Italy. The town's legendary ghost seems like nothing more than a quaint story, but a string of murders and suicides all point to the castle's ghost, and locals are getting scared.